Serge Vilamajó - Acoustic Solo - Pisando tu Jardín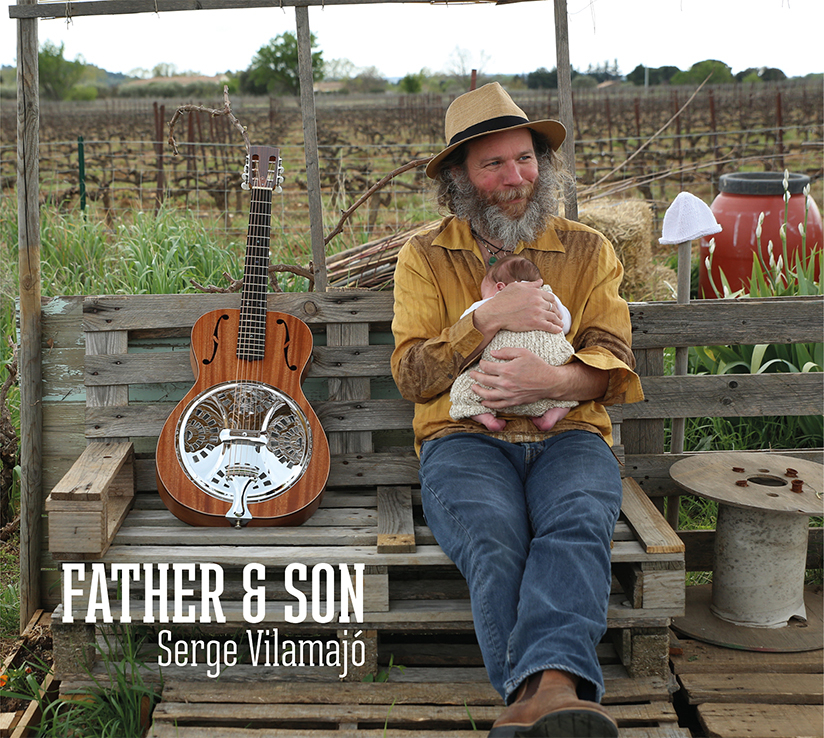 Category
Événements Passés
Venue
Mas Marianets - Orta de Sant Joan
FR.:
Serge Vilamajó propose un répertoire de compositions qui racontent ses souvenirs, ses émotions ou parfois rien. Mais il présente également son nouveau disque Father & Son. Une sélection de chansons qui ont créé la bande son originale de sa vie. Des chansons qui lui ont donné envie de chanter et de jouer de la guitare. Il nous propose de partir en voyage vers son passé à travers sa musique mais aussi celle de ses maîtres : Des Beatles à Bob Marley en passant par bien d'autres grands classiques du folk - rock.Le tout interprété de façon très personnelle avec sa voix et sa guitare acoustique.
CAST.:
Serge Vilamajó ofrece un repertorio de composiciones que cuentan sus recuerdos, sus emociones y a veces, nada. Pero también presenta su nuevo disco Father & Son. Una selección de canciones que crearon la banda sonora original de su vida. Canciones que le dieron ganas de cantar y tocar la guitarra. Nos invita a hacer un viaje a su pasado a través de su música pero también de sus maestros: De los Beatles a Bob Marley y muchos otros grandes clásicos del folk - rock, todos interpretados de una manera muy personal con su voz y su guitarra acústica.
CAT.:
Serge Vilamajó ofereix un repertori de composicions que expliquen els seus records, les seves emocions o de vegades res. Però també presenta el seu nou disc Father & Son. Una selecció de cançons que van crear la banda sonora original de la seva vida. Cançons que li van donar ganes de cantar i tocar la guitarra. Ens convida a fer un viatge al seu passat a través de la seva música però també la dels seus mestres: dels Beatles al Bob Marley entre molts d'altres grans clàssics del folk - rock.Tot plegat interpretat d'una manera molt personal amb la seva veu i la seva guitarra acústica.
EN.:
Serge Vilamajó offers a repertoire of compositions that tell his memories, his emotions or sometimes nothing. But he also presents his new album Father & Son. A selection of songs that created the original soundtrack of his life. Songs that made him want to sing and play the guitar. He invites us to go on a journey to his past through his music but also that of his masters: From the Beatles to Bob Marley and many other great folk - rock classics, all interpreted in a very personal way with his voice and his acoustic guitar.
List of Dates (Page event details)